Beauty starts on the inside.
A complete natural system for beautiful, clean skin.
Collagen Beauty features Verisol® Bioactive Collagen Peptides™. The only peptides that stimulate skin collagen production.
What makes these collagen peptides unique?
These peptides are incredibly small, making them highly bioavailable
They are the specific sequences that activate and stimulate your skin's fibroblast cells to produce healthy collagen strands
These peptides are clinically proven to reduce eye wrinkles in 28 days
Silicon Beauty for hair, skin and nails features MMST, the world's most soluble source of silicon.
What does this mean for you?
A silicon liquid that your body can fully absorb
3.5 times more absorbable than ch-OSA, 21 times more than horsetail and bamboo forms, and 64 times more than colloidal ionic silica
Silicon Beauty supports healthy collagen production gives you firm skin, luscious hair and strong nails.
Available in liquid and capsule form.
Delicious taste!
Liquid experience.
Never miss another dose of well-being.
One pour away from nourishing your foundation.
No pills to count.
That's an easy spoonful to swallow.
Collagen & Silicon.
Better together.
Why? Both decline as we age.
Collagen comprises 80% of the dry skin weight, and gives our skin elasticity and strength.
Silicon deficiency affects healthy collagen production.
Together they supply the raw building blocks needed for smoother and firmer looking skin.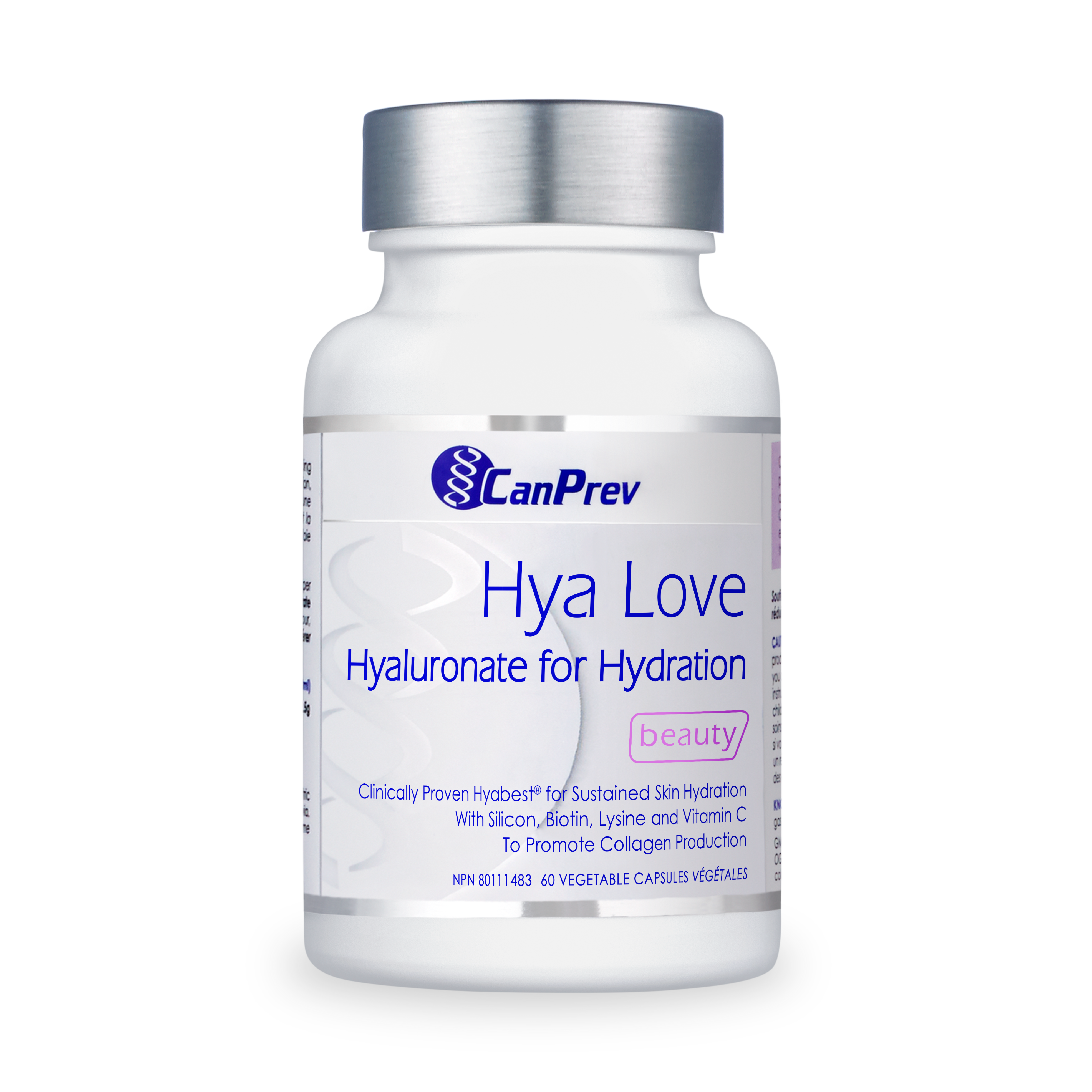 CanPrev Beauty Hya Love helps to increase skin smoothness and sustain skin hydration. It's paired with collagen-synthesizing nutrients: biotin, L-Lysine, and vitamin C for anti-aging protection and more beautiful hair, skin and nails.
What does this mean for you?
Clinically proven skin hydration
Featuring 60mg of low molecular weight Hyabest®
With LivingSilica®, a highly bioavailable form of silicon extracted from quartz.
Available in capsule form.
"The secret to looking great goes beyond the surface. It's also about feeling great and treating the whole person – from cell to soul."
Tanya Salituro. Founder, CanPrev
Three-time breast cancer survivor and busy mother of four, Tanya Salituro founded CanPrev in 2005 to share the passion she developed for natural health during her three separate journeys with breast cancer.